What will Turmeric do for me?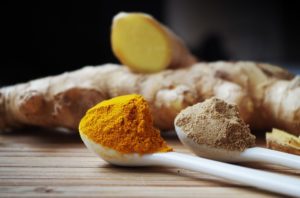 Studies have shown amazing benefits of taking only 1/2 teaspoon of Turmeric daily. Blood tests have shown that taking Turmeric daily for 1 week will reduce free radical damage to blood cells by 50%. I believe this would certainly benefit one that is considering doing a detox program.
Benefits of other spices
Incorporating spices into your diet such as Ceylon Cinnamon and Ginger make a big difference in accomplishing your goal of obtaining optimum health. Benefits of Ceylon Cinnamon include
Cancer fighting enzymes
Anti inflammatory
Manage blood pressure
Aids in Alzheimer's prevention
Treatment of diabetes
Did you know that if someone is suffering from headaches, studies have shown that Ginger will relieve headach pain…even from migraines.