Ask a question about this product
---
Diatomaceous earth, oxygen drops and parasite tincture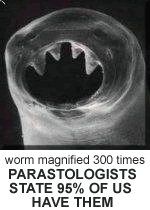 Diatomaceous Earth is the fossilized remains of microscopic crystalline-shelled ocean organisms that lived millions of years ago and is mined from the earth. It kills worms and their larvae mechanically by piercing their outer shell causing them to lose body fluid, then wicks it away, causing them to die and be flushed out of the body. The Diatomaceous Earth is microscopic and does no harm to the human body. As a matter of fact, it is good for our connective tissue, lung elasticity and much more. Parasites cannot live where there is oxygen and the oxygen drops, diatomaceous earth and parasite tincture need only be stirred in 10 oz of water or fruit juice to be effective.
Visa, MasterCard, Discover
Cost: $54.98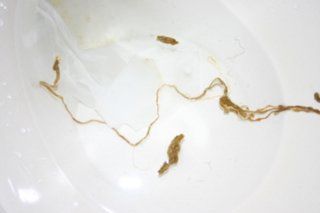 Testimonials:
This story is about a doctor in Florida who was so sick she could hardly get out of bed, couldn't leave the house and was allergic to almost everything. She had been sick for so many years she couldn't count them. She had tried absolutely everything possible and imaginable to regain her health.
One day she started taking our Parasite Program. In a few days she started feeling better. In a few months she felt so good that she went to Alaska for a vacation. She has been taking it for a couple of years now and her condition has improved dramatically.
Another testimonial indicated that the Diatomaceous Earth successfully removed a tapeworm.
---
Visa, MasterCard, Discover
Cost: $54.98