Yelp reviews for Millan Chessman and her CA Fasting Retreat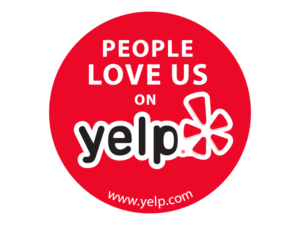 These are the Yelp Reviews that Yelp has decided not to show. These are all clients of mine and they are legitimate reviews. I appreciate the time my clients spent to create these reviews and feel it is important to have them displayed for people to read.
Michelle H.
Eagle, ID



5.0 star rating 7/13/2017
Thanks Milan is was a pleasure meeting you! Thanks for everything. It was a delightful experience. Thank you for all the knowledge you shared. It wasn't hard to complete the fast with your program, you made it easy to get through what I thought was going to be tough.
Michelle

---
Roxanne W.
Encinitas, CA



5.0 star rating 5/29/2017
Im in Julian at the fasting retreat center now. Im retreating durring this holiday for a beautifully relaxing break from this busy world. I am enjoying the peace and quiet of the nautral pines, oaks and blue skies of this mnt. escape. The fasting center is a perfect place to get away and take care of myself. I have gone through the week long fasting retreat here a number of times.
1 time after the news from an annual exam in which a negative pap showed for the 1st time in my life, as well as a lump in my breast. Being an advocate of cleansing and colonics, coming to fast, cleanse and retreat was my first thought. I asked to come to the retreat where I was treated to organic juices, colonics, sauna,cleansing herbs, healthly air and relaxing environment. Millan chessman spoiled me. I went back to the dr. shortly after where it was proven the fasting and colonic cleanse worked. I was perfectly healthy. Thank God. Thank Millan. This is a very special place that has helped many, many people, I have refered many of my students and clients here and lives have been changed.

---
Leanne G.
Brooklyn, NY



5.0 star rating 1/19/2017
If you are looking for a deep full body cleanse then this is the place to be. The lasting effects are phenomenal. I did the 6 day cleanse program with Millan in January 2017. It was a full cleanse that included a juice fast, a colon cleanse, a parasite cleanse and a lymph detox. It was a very rigorous detox. For me, the parasite cleanse was the most powerful part of the program, and my body released toxins from my body that were holding me back for years. It was not my intention to lose weight, but I ended up losing 6 pounds on the program. I returned lighter in all ways with so much more energy than I have had in years. I could not have done this on my own!

---
J U.
Spirit River, Canada



5.0 star rating 3/15/2013
I can honestly say that Millan and her fasting retreat gave me my life back. I am 38 years old and very fit but began suffering from a multitude of health issues in my 30's. Extreme fatigue, thyroid problems, depression, severe anxiety (the kind where you aren't nervous about anything but your muscles won't relax- I would wake up with my fists clenched tightly and was always in pain due to never being able to get my muscles to relax), heart arrhythmia, shortness of breath, and overall weakness are just a few of my symptoms. My life held very little joy despite being incredibly blessed with two beautiful children and a wonderful loving husband. I was surviving not living. My days were spent coping with feeling sick and desperately trying to figure out what was wrong with me.
I stumbled upon Millan's website one day and she was an answer to my prayers. I put my deposit down and planned for my trip. Due to events beyond my control, I am living in Canada but a US citizen and my new permanent resident card failed to come in time for my trip, I had to cancel. Millan was wonderful in that she moved my deposit to a later date.
Upon arriving in San Diego Millan picked me up from my hotel and drove me to her home. All the rooms were set up very nicely. I felt right at home and quickly Millan gave us all on overview of how to operate equipment, including the VCR/DVD player. She was extremely organized and took great care in everything that she did.
I was a bit concerned in that she had cats in the house and I have cat allergies. She kept her cat in her room and the others in an outside area. I think it is something that should be posted so that people with severe cat allergies can make an informed decision prior to travelling all that way. The type of cat she has does not cause most people with cat allergies much grief and I have to admit I was fine. And, again, I stress that Millan did her best to keep the cats out of my room and path. I thought it important, however, to let others know who might have severe cat allergies. If I couldn't have handled the cats Millan would have given me my money back but it still would have been an expensive trip for me with flights, hotel, finding child care while I was away and taking time off work. That is why I am rating this experience 4 starts instead of 5.
I thought it was really nice how Millan had two places for us to fast and have our colonics. I enjoyed coming to her home and having a few days to get into a routine. Millan is an early riser and gets up early to make our green smoothies. She is doting yet plays the role of instructor very well. She encouraged me to use the sauna for increased detoxification but was never pushy. If I felt like swimming in her saltwater pool or taking a jacuzzi or simply reading all were encouraged. Each persons' experience is different depending on where we are mentally/emotionally/toxic load, etc, and Millan is excellent at giving each one of us individualized care and meeting our needs.
Midweek we headed to her 2nd home in Julian. What a treat! The change in environment helps to mentally break up focusing on fasting. I was never hungry but a person can't help but want to eat. Julian was so nice in that there were plenty of places to take walks or run and the little town of Julian is magnificent! We even had time to go on a tour of some of the mining shafts. I enjoyed both her main home and her home in Julian. I think it is a plus to have a change of scenery during a fast. It helped me out immensely!
Millan has abundant material to help educate us all on why what we eat is so critical to good health. I learned so much in that one week! When I came back home I immediately bought a Vita-mix and have been on green smoothies ever since!
Before I came to Millan's retreat I was on multiple medications, all with side effects. I had tried multiple times to decrease and go off my meds only to pay dearly for days until the meds would build up sufficiently in my body again. Different docs had different diagnosis and not one was able to help me. On the third day of my cleansing retreat with Millan I decided to go off my meds, as I had read testimonials from Millan's previous clients who had done so successfully. I had no side effects whatsoever. I don't recommend anyone else do what I did but I knew that it was toxins making me sick and, thank The Lord, I was right. I have never had to take meds since. I am off my thyroid, anti-anxiety and muscle relaxing meds. During my cleanse I couldn't believe how much energy I had and how well I felt. Over the years we slowly become toxic and forget what it really feels like to be well. Let me tell you, I feel fantastic and I owe it to Millan. She knows what she is doing and is among the best hydrotherapists out there! Millan is very professional and extremely caring. I would write more but am allowed only so many words on this review! Thanks Millan!!

---
Nazih M.
La Jolla, CA



5.0 star rating 5/13/2017
I returned back home to La Jolla , California from The Milan Chessman retreat in Julian.
Let me tell you !!! It is the best cleaning any person can get to improve their health and well being , it was six days of juices , supplements, massages by professionals , facials , lymphatic & foot detox as well as important and expert lectures , books and selected DVDs that disused very important health and nutrition subject matters.
Milan Chessman , God Bless Her heart is a very knowledgeable and fascinating human being . I came back feeling great and was convinced as well as converted into a Vegetarian/Vegan for the rest of my life on planet earth.
---
Jan L.
Descanso, CA



5.0 star rating 5/11/2017
I have just finished my stay at Milan's fasting retreat in Julian CA. I learned a world of knowledge on nutrition from her. I feel this is life changing for me which is exactly what I needed. Coming here is completely outside of my normal idea of what I had confidence to do by myself. I did not come with friends but all by myself. Everyone was wonderful and I have felt quite at home the whole time. Milan's enthusiasm is contagious. I truly feel her passion to teach and inform all of us in attendance that we can change our health. I leave here knowing I have the power to control the quality of my life through nutrition.
---
Billy W.
La Mesa, CA



5.0 star rating 5/3/2017
I cannot thank you enough Millan for wonderful service you provide and all the information I learned was absolutely incredible Thank you again and I will be back definitely You are a wonderful women, teacher and counselor.

---
Laforal K.
Las Vegas, NV



5.0 star rating 5/3/2017
Millan is a wonderful person and the service was beyond anything i could imagine If you would like to learn how to make some lifestyle changes come see Millan she is like a breath of fresh air and is only out to help you. My experience is beyond words.

---
Cheryl N.
El Paso, TX



5.0 star rating 5/2/2017
I just returned from attending Milan Chessman's 6 day Fasting Retreat, and I was very pleased with the results. I lost 15 pounds and 5 inches off my waist and my energy level has increased. My arthritis joint pain has decreased, and I can now walk around the local park with more endurance and speed. The cleansing and detoxing regimen I went through was so beneficial to my health, that I am now changing to a plant based diet and am on the road to hopefully reverse some of my health issues. I thoroughly enjoyed the people I met, the massages I experienced, and even the Zumba classes I attended. Milan is a gem, and I really appreciated her caring and compassionate way of dealing with her clients. I will definitely be attending another one of her retreats in the future.

---
Gregory M.
La Mesa, CA



5.0 star rating 5/2/2017
Millan Chessman is a pioneer in Health Education and helping people to Detox and start feeling better…We recommend her to our patients who are in need of Detox and a more healthy diet. She has a beautiful retreat in Julian where patients can go and experience this amazing healing education….Our patients rave about this beautiful Cabin retreat experience and the amazing food, smoothies and exercise. We are very thankful for this amazing Women and her knowledge. Dr. G M

---
Linda H.
La Mesa, CA



5.0 star rating 5/2/2017
I've known Millan Chessman for over 30yrs she is an amazing women and teacher…She has helped me and my patients with so many health issues…Every time I turn around I'm hearing how wonderful her health retreats are…How beautiful her cabin in Julian is and how wonderful her cleanse is for every individual…I have enjoyed her ZUMBA Classes and learning all the benefits of doing Zumba…She always has a health tip for her classes on how to stay young and healthy….Their are so many success stories from the the students in her classes…She really is a remarkable Women everyone that meets her only benefits, Physically. Mentally and Spiritually….I'm so thankful for her and all she does to motivate us to stay HEALTHY and ACTIVE… Thank you Millan for all your giving in teaching us to be healthy…Her Zumba classed are free!!! Not very many people our that sacrificial in giving of there time and energy….Love You and all you do, Linda H.

---
Laura P.
Salt Lake City, UT



5.0 star rating 4/27/2017
This was my first professional detox cleanse. I was looking forward to adding a new experience to check off on my bucket list. Wow, was I in for a surprise how much information and knowledge that Millan had to present for my benefit. She took the time and had answers for all of my curious questions. What is nice is that there is only 4 people max that she will take for each retreat so there is time for one on one attention. Everything that you need is provided to accomplish a successful detox cleanse. The reason a cleanse was on my bucket list is because I am turning 60 soon and my eating habits were not in line with what I knew. My intentions were to get a jump start age 60 with a clean slate.
First-I learned that my knowledge of nutrition was extremely lacking. I will eat very differently now after learning new improved ways and importantly the reasons to do so.
Second-I learned with testing that my body had high toxic metals levels and I had a parasite. YuK, Meaning I needed a cleanse that would rid these from my intestines & body. Most everyone has parasites and you don't want to believe it until you see them come out in the toilet.
Third, all the treatments are 1st class. Facial, messages, body scrub, lymphatic, colonics, foot detox, infrared sauna are all customized to have an optimum detox cleanse.
Fourth-The location is in a beautiful surrounding. You meet some wonderful people. Millan will try to accommodate your needs and is very loving. You are never hungry. The price is fair.
These are reasons I can recommend Millan and aonefastingretreat.
I now have the tools needed to look and feel younger even after 60.

---
Jaycee C.
El Cajon, CA



5.0 star rating 4/10/2017
I just got back from my week long retreat with Millan. I feel like a new person with an amazing outlook on life and health! Thank you so much Millan for helping me and teaching me so much about my health. Millan is a very passionate and knowledgeable holistic health "guru" in my opinion. Her and this retreat have changed my life and I feel very compelled to address some of what this other reviewer has said. First of all. yes!!, it clearly states that your deposit is non-refundable. It stated that from the get go. It is not something she springs on you without warning. Most business' in the service industry will secure appointments with a deposit or credit card. In case you don't show they have not completely lost their money or their ability to accommodate other guests. Nothing terribly shocking there! When I arrived to her retreat I was fully aware that a portion of it would be at her home….. (she does have one of the best prices out there) so it didn't shock me that it was more along the lines of a quaint "bed and breakfast retreat". Perhaps the last reviewer should have stayed somewhere else like "we-care". Unless of course, she was trying to save $$??? The home is lovely and has about 4-6 rooms that were all immaculate upon my inspection. She does lock the gate but DUH! you are given a key! The cats and "family" are in a unattached part of the house and I don't think I ever actually ran into them once! As for her credentials? I did my research on Millan ( as the last yelper should have) and the term "pioneer" in this field is an understatement! Washing dishes shouldn't sound all that bad considering you are on a FASTING retreat! Millan exuded warmth and compassion and not once did I feel any "hatred" or unkindness. Even though I am Jewish!!!! The only hatred I sense from the last reviewer is her own. To ask someone "how stupid can the be?" sounds downright hateful and full of jealousy. Especially considering that they cannot even spell DAIRY correct!! My experience at Millan's retreat was unbelievable and life changing. The other couple that was there with me as well had done the retreat one year prior! In fact several of her guests come back numerous times! I know I will. That says a lot to me! The other review?? All it says is someone is DIFFICULT, UNINFORMED, WHINY, BITTER and UNHAPPY WITH THEMSELVES. Which is probably why she was asked to leave in less than 24 hours. Thank you again Millan for changing my life!! You are an amazing force! Jaycee Side note: I had the pleasure of receiving her daughters skin treatment….. a hydrating oxygen facial which went hand in hand with my fast as my skin was the first place you could see the results of my detoxing…. Pretty sure there is no "resurfacing" in that. How stupid could you be?
2nd time around and it was even better than my first stay! Thank you Millan!

---
Kathy E.
Oceanside, CA



5.0 star rating 10/6/2016
This is the first time I have written a review but felt it was necessary to thank Millan chessman for my wonderful experience at her fasting retreat in Julian. I lost 6 pounds and 3 inches but best of all I am now like the energizer bunny, so much motivation and best of all, the energy to go with it. my psoriasis is now gone, my skin clear and so many of my friends are now questioning how it happened (especially the ones that thought I was crazy to do this) I had been to "we care" in the past, several times but found the personalized attention from Millan and the education on so many issues regarding how to eat, and why, so informative. thank you Millan

---
Jackie R.
San Francisco, CA



5.0 star rating 10/7/2015
Millan changed my life!
This is not your local juice press cleanse. This is a complete program that gets results.
I came to "cleanse" and lose weight, but I have experienced a life shifting awareness of health, while reaching my goals.
Millan guides you through her program making the experience enriching on a new level.

---
Dotty S.
Vancouver, WA



5.0 star rating 9/14/2015
I attended Millan's Fasting Retreat last spring and loved the results. I lost 6 pounds, felt wonderful when I left and think it is a good idea to do annually. While there I enjoyed a daily sauna treatment, greens, fruit smoothies, relaxing, education, and met a few wonderful people as a bonus. This is a great thing for my body, and I plan to attend again in the future.

---
Barre B.
Montgomery, TX



5.0 star rating 3/23/2015
I recently did a 10 day cleanse and detox with Millan. It has changed my life. When I arrived at Millan's house I could not walk more than 100 feet with out a nitro glycerin patch over my heart. I have had a 5 way bypass and 4 stents put in in the last 20 yrs, so my doctor sent me home and said go on a 100 percent plant based diet I wanted to but did not know how, Millan gave me the knowledge and inspiration to go green and I am not going back. I am also diabetic and came in with a fasting glucose of 300 and had gone as high as 500 at the end of the 10 days I had lost 12 lbs. and got off of several medications. My blood sugar has normalized and I can walk a couple of miles with out chest pain, I am 64 and had lost hope and thought I was doomed to see doctors and spend 3 thousand dollars a month on drugs that were only treating the symptoms, I am a walking miracle and its never too late I am living proof!
To Millan and her husband Jeff I will be eternally grateful for your love and support as I went through this learning experience. I thought it would be harder than it was it was actually quite easy.
Barre '
Houston Texas
---
Walter H.
Union City, CA



5.0 star rating 6/2/2014
After being poisoned I was in bad shape. Millan's Fasting Retreat restored my health. Since then my wife and I have changed our diet and we exercise more. I highly recommend Millan's Fasting Retreats! God used Millan to get me back into the game.

---
Juliel L.
Boise, ID



5.0 star rating 3/21/2014
Millan's fasting retreat is an unbelievable value with far reaching results. After just 7 days my eyesight was completely restored from 200 readers to sharp focus! Plus I lost pounds and learned so much about health. Millan walks her talk and has the energy of a person half her age. Don't waste your money on expensive programs….this program has everything they have plus more!
---
Autumn W.
Oakdale, CA



5.0 star rating 10/1/2013
Millan's cleansing retreat changed my life! I had health complications, alarming hormonal highs and lows, weight issues and spiritual road blocks. Her retreat finally gave me the peace and joy my heart had been seeking out for decades. I highly recommend her retreat to anyone and everyone. Thank you for a 2nd chance.

---
Mary D.
Los Angeles, CA



5.0 star rating 4/5/2013
Every time I have cleansed in the past I had varying degrees of success. At Millan's fasting retreat, not only did I achieve lasting results, but I learned a lot about how to continue to be successful. With her guidance, not only did I lose over 20 pounds in seven days, but I began to appreciate a plant based existence. Millan's retreat is comfortable and welcoming. For an additional fee I had a massage and a facial. For the price and the personal attention, there is no other retreat that compares. Thank you for everything!

---
Diane M.
Irvine, CA



5.0 star rating 3/9/2013
My name is Diane and I would HIGHLY recommend Millan Chessman and her wonderful fasting retreat!!!!!
When you are fasting and detoxing, you want colonics and rest, peace and quiet as well as a knowledgeable person who can monitor your progress and answer questions.
I have found that it is extremely helpful to be out of my normal environment and be somewhere where my only purpose is to detox and fast and rest my body.
Millan is EXTREMELY knowledgeable and capable in this field. With 30+ years of experience, I consider her an expert.
Her retreat is small and private and I have found it very comforting. Millan is so very kind and loving and very supportive for each individual in their process.
When you are fasting, your body as well as your mind is detoxing and some people, who are negative in their life, will become even more negative. The person who had a bad experience obviously having a hard time of letting go of control.
Last year, I took my mom with me to Millan's retreat and can say with certainty that she helped save my mom's life. My mom is now 80 years old and doing great.
I personally have been to Millan's 3 times in the past, and plan to come again this year.
You will feel like a new person if you give yourself the gift of health and a week stay at Millan Chessman's fasting retreat. I consider her a treasure and the opportunity to stay there a gift!
I do feel too that you receive such value for your money. What price can you put on: "feeling like a million bucks", which is always how I feel when I leave her place.
This gift is priceless.
Sincerely,
Diane M.
Oregon

---
Gavin M.
Surbiton, United Kingdom



5.0 star rating 3/1/2013
As a fit marathon runner of 44 years of age I had never dieted, fasted, detoxed or sort detailed advice on nutrition. However, after injuring my back recently, followed by and a bout of shingles, I realized that I had to take more interest in how I fuel my body. I couldn't have found a better place to detox and educate myself about diet and nutrition than at your retreat
Firstly, although I live in London I was happy to travel to San Diego for a week. The location in Julian was like staying in a European ski resort at 1,200m. This made my stay very relaxing and the views when running or walking were spectacular. With a great Wi-Fi service, I was also able to Skype my family every day with no delays.
The program of green and fruit smoothies, intestinal cleansers and herbs in combination with daily colonics really got my body rebooted ready for a healthier lifestyle. I also had enough energy for daily exercise and never felt tired. The sauna and Jacuzzi were also very relaxing along with the amazing massages.
In addition the one-to-one care, nutritional advice, information sheets, DVD library and lectures really helped me to fast track my knowledge. The food prep was good fun and the meal to break the 'fast' was fantastic.
On returning to London I could already feel the benefit of the changes to my diet. I have already purchased a Vitamix Blender and have started to make green smoothies for my wife and me every morning. And my children aged 9, 7 and 3 are enjoying a daily fruit smoothie with us too!
My physiotherapist has assessed my back injury since returning to London and now believes are I will make a full recovery, which was not the case before my week with at your retreat!
I am now embarking on a much healthier lifestyle for me and my family following spending truly amazing week with you. Here's to many more years running!